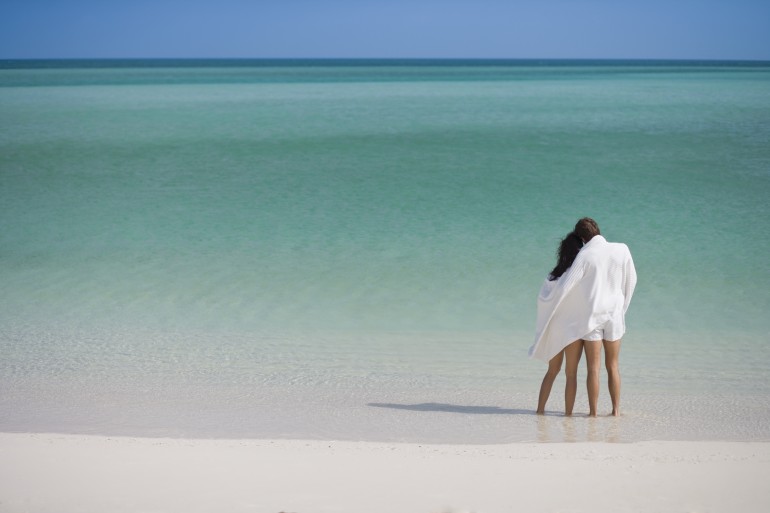 So sehen Träume aus: Ein ganz besonderes Luxus-Paket bietet Parrot Cay in diesem Jahr zu Ehren des im Spätherbst in die Kinos kommenden James Bond-Filmes "Spectre" an. Die grandiose Reise über Land, Wasser und durch die Luft steht im Zeichen des glamourösen britischen Geheimagenten 007 und wäre wohl auch ganz nach dessen Geschmack.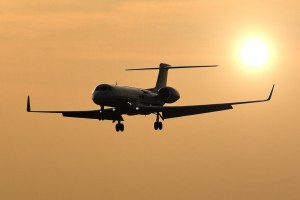 In Zusammenarbeit mit Chapman Freeborn und Burgess haben die COMO Hotels & Resorts ein einzigartig sensationelles Paket zusammengestellt: Chapman Freeborn, der weltweit führende Dienstleister für individuelle Fluglösungen und Flugzeugcharter, fliegt die Gäste mit einem Privatjet von einem Flugplatz der Wahl zum Providenciales International Airport auf den Turks- and Caicosinseln.
Dabei können die Reisenden ganz ohne den üblichen Stress am Flughafen schon unterwegs absolute Privatsphäre und Reise-Luxus pur erleben.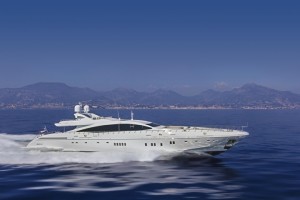 Danach geht es an Board der 50 Meter langen Superyacht "Moonraker", gechartert von Burgess, einem der führenden Unternehmen der Luxus-Yachtbranche. Ausgestattet mit Kinoraum, Fitness-Studio, Sauna, Weinkeller und einer Crew von fünf Personen schippert die "Moonraker" fünf Nächte lang über das Meer um die Turks and Caicos Islands.
Zurück an Land auf der Privatinsel Parrot Cay verbringen die Gäste fünf weitere Nächte im gleichnamigen Resort Parrot Cay by COMO, wo sie in der luxuriösen Villa "The Sanctuary" residieren. Die Trauminsel liegt in der nördlichen Karibik der Turks and Caicos Inseln.
Strahlend weiße Sandstrände, azurblaues angenehm temperiertes Wasser sowie Korallenriffe machen die Insel zu einem idealen Ort für Erholungssuchende. Gäste können im mehrfach ausgezeichneten COMO Shambhala Retreat entspannen und werden mit exklusiven Speisen und Menüs der weltklasse Gourmet-Küche verwöhnt. Es ist ein traumhafter Ort, an dem man lange Sommertage sowie entspannte Nächte genießt und die eigene, innere Ruhe wiederentdeckt.  Die Villen mit Meerblick sind in hell-weißen Farben gehalten, kombiniert mit modernen Highlights aus Teakholz. Das schlichte Design zieht sich auch durch die Inneneinrichtung, bei der die weichen Baumwollvorhänge der Himmelbetten sanft im Luftzug wehen.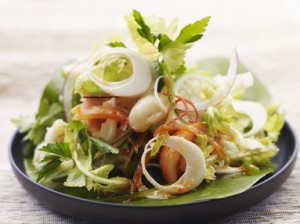 Einige der Strandhäuser besitzen zudem einen eigenen Pool. Im Preis inbegriffen ist außerdem ein 1996 Grande Cuvée Vintage Champagne bei Sonnenuntergang, Speisen und alkoholfreie Getränke nach Wahl, ein bis zwei Tauchgänge, zwei 60-minütige COMO Shambhala Therapien, eine Tour durch die Bananen- und Kokosplantagen sowie ein Rum Tasting, bei dem ebenso kubanische Zigarren gekostet werden können. Wenn das nicht Ferien sind wie sie Bond – James Bond machen würde.
Spektakulär wie die gesamte Reise ist allerdings auch der Preis: Ab 161.311 Euro immerhin für 2 Personen.
Weitere Informationen und Buchungen unter: www.comohotels.com
Text von Ralph Wintermantel